Cars For Sale In Edmonton
Junk Cars 4 Cash has a specific purpose, we understand cars for sale in Edmonton is the easiest way to get cash for cars, any used car, period. It could be a junk car, scrap car. Many Edmonton cars is what we work with,  hundreds of reputable car buyers in all of the Edmonton area buys used cars, many of which offer free same day pick-up and cash on the spot.
We are a small, family owned and operated company and we find people who are trying to get cash for cars Edmonton going and we pride ourselves on having the friendliest and most knowledgeable customer service agents in the industry. We go above and beyond to make sure you always have a positive experience with Junk Cars 4 Cash
Junk Cars 4 Cash has a strong passion for automobiles and building a strong, sustainable business that creates jobs and careers in their community.
We agree there are a lot of really unsavory people in the junk and used car industries, and you should absolutely approach the act of selling your junk car with a huge amount of caution and skepticism. Being paid in actual "cash" for your car, rather than a check that is, is definitely the safest method of payment for you as a seller and we understand why you want to be paid that way. 
To help our sellers feel more at ease, Junk Cars 4 Cash offers a 100% payment guarantee. 
Edmonton Cars Deserve To Be Bought
We have cash for cars edmonton service
Junk Cars 4 Cash has been in the Edmonton Area for Many Years and is Going Strong! Our Experts bring many years of experience in the industry.
Our Junk Car Experts have helping customers in the Edmonton area for a very long time in fact over 5 years. We service, Nisku, Stony Plain, Gibbons, Devon, and all surrounding areas.
Junk Cars 4 Cash is open for business six days a week from 9 am to 6 pm. This allows us to reach more customers and purchase more vehicles.
Call us for your free no obligation quote that we will stick to. Yes, we stick to our quote that we offer you. There is no changing our quote once we arrive at your vehicle's location.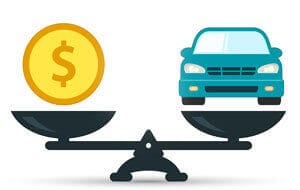 Used Edmonton Cars Get Free Towing
Junk Cars 4 cash offers the following services in Edmonton & Area