How Do I Sell My Junk Car?
How Do I Sell A Junk Car
At Junk Cars 4 Cash we know selling your junk car can be stressful endeavor, so we've set out to make the process as easy and straightforward as possible. Our goal is to solve all the biggest problems people face when trying to sell their used or junk cars to private parties on Internet classifieds sites like Autotrader or Craigslist. No more no-shows, tire-kickers, or potentially dangerous encounters while trying to sell your junk car. Our local junk car buyers are always friendly, reliable, and professional.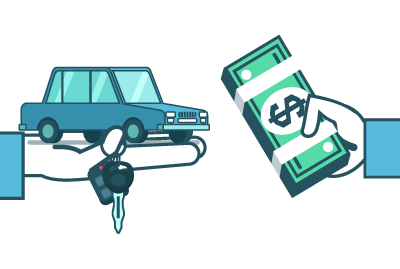 Accept Our Offer
Tell us a little information about your vehicle and where it's located.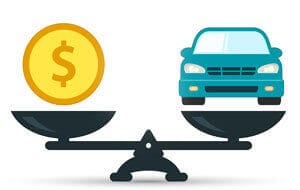 Schedule Pickup
Once our offer is accepted one of our local carriers will reach out to you to schedule a convenient time for pickup.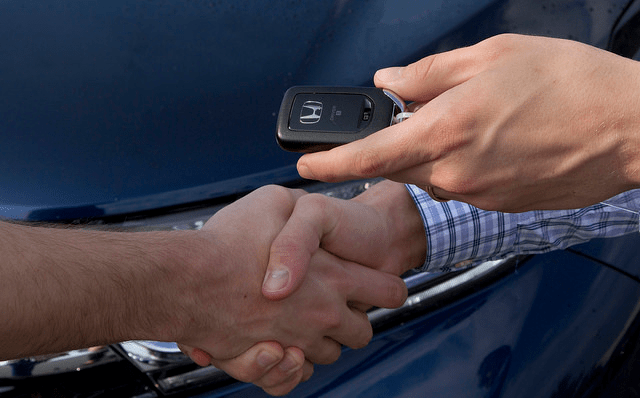 Get Paid
Towing is always free and there are no hidden charges. The offer you accept is the amount you are paid.
How much money will junk cars 4 cash pay me for my junk car?
Most truly "junk cars" are currently worth anywhere between $50 and $300. So knowing how to sell your junk car is important as professionals, we know this is a big range, but there are a lot of factors that can affect the price of your vehicle. At Junk Cars For Cash,  we need to make things even more complicated, the same exact car can be worth a lot more, or a lot less, depending on your location. For example, the price of scrap metals varies day to day depending on the location and can be wildly different. Even things like gas prices can affect your offer because tow trucks run on gas and sometimes have to travel over 100 kms to pick up a junk car! Here are some additional factors that affect how much we offer you for your car:
What kind of car you have is by far the most important factor in how much it is worth. As you might expect, we won't pay the same amount for a 2010 Mercedes-Benz as we would for a 1992 Buick LeSabre. Most newer vehicles that may not really be junk can be sold at auction for a much higher price than what the raw materials are worth
If the car is going to a salvage yard rather than auction, one of the most important factors that affect the value is how large the vehicle is and how much the raw scrap material is worth. A small Honda Civic will be worth more less than a large Chevy Suburban. However, many of our buyers do dismantle and re-sell parts, and so cars with a large market for replacement parts may also be worth more than cars that are more rare.
What most negatively affects the value of your junk car or truck is its overall condition. A vehicle that does not start or drive will almost always be worth less than one that is working. This is because resale prices are higher, and knowing the parts on the car work and may be salvaged also improves the value of the car. Similarly if a vehicle has a lot of rust or damage from an accident, not only is the car more difficult to resell but there are fewer valuable parts left.
I don't have the title but I still want to sell my junk car.
Vehicle titles are complicated and sensitive legal documents. Junk Cars For Cash has to be extremely careful when dealing with titles in Edmonton, specific rules and regulations have to be followed. Many questions come up about if and how a vehicle can be purchased without one. There is no direct answer to "can I sell my junk car with no title", so we encourage you to find your state in our service areas below where we have outlined if and how we can buy cars with no title in Edmonton. If we can buy your car without the title, you almost always need some other form of proof of ownership. This is usually a photo ID matching a valid and current registration for the car. We encourage you to reach out to us if you have any questions at all about how to sign your title or what is needed for us to purchase the car if you don't have one.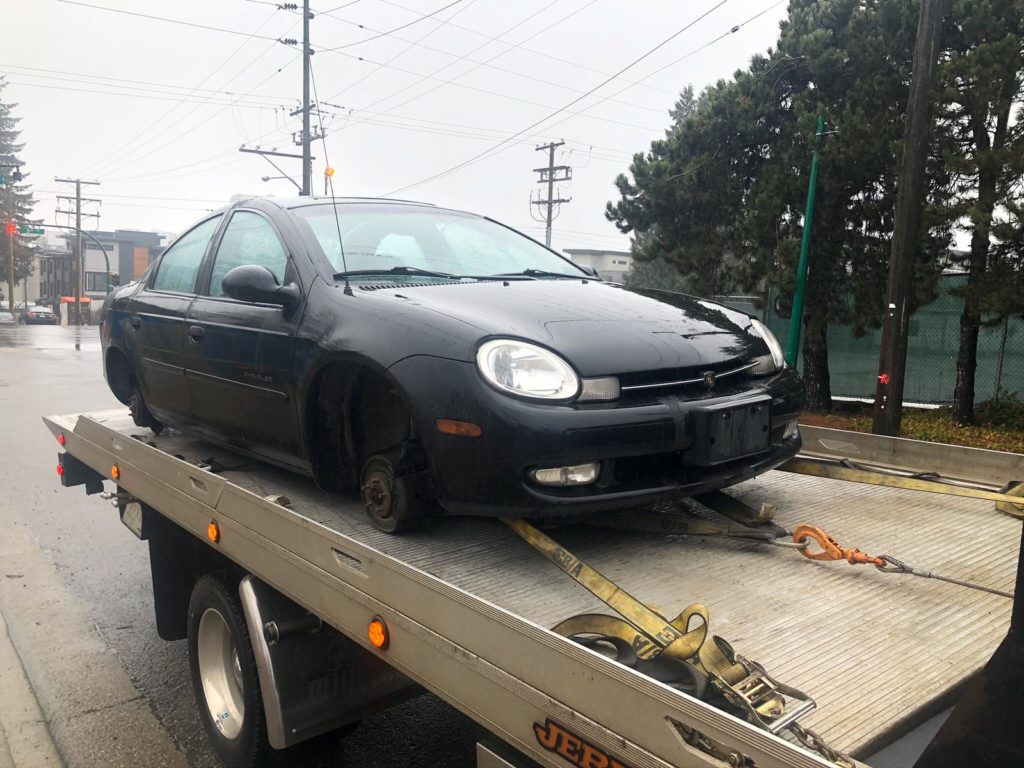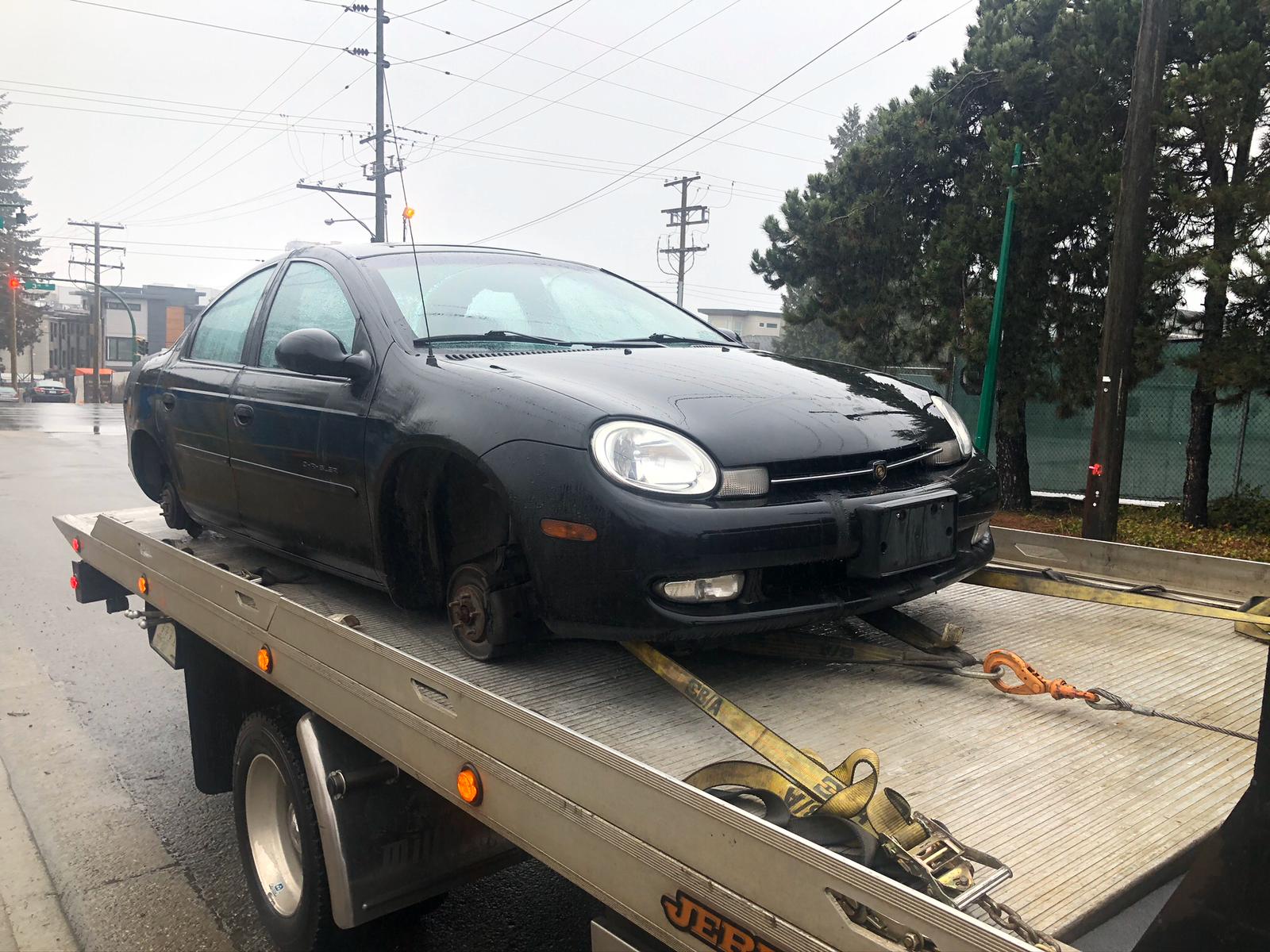 What if I need my car picked up today?
We totally get it, the question arises when you ask "How do I sell my junk car" and sometimes life is unpredictable and situations arise where you absolutely need to get rid of a car as soon as possible. Maybe the city is threatening to tow it away, or you're moving away and can't take the car with you. At Junk Cars For Cash, we do our best to pick up junk cars as quickly as possible, but we can't always get everything on the same day. For most cars we buy, the local carriers manage their own pickup schedule and we don't have any involvement with scheduling or pickups, so we can't guarantee a time on their behalf. Even though we can't fully guarantee it, Junk Cars For Cash and our local carriers pick up cars on the same day all the time, all over the country. We strongly encourage you to submit your vehicle to us and give us a chance to pick it up same day. If after accepting our offer on your junk car scheduling does not work out, you are never under any obligation to complete the sale. Get and offer today and see what we can do!
Check out our trending areas of service
We are all over the Edmonton & Areas